Contiweb Digital Fluid Applicator
Contiweb's Digital Fluid Applicator (DFA) is a standalone remoistening applicator for digital web presses, developed to significantly improve the quality of digitally printed products.
It is an innovative and user-friendly system, which uses tap water and a surfactant to intelligently and very precisely remoisten the paper. Each side of the paper can be individually controlled.
Remove page curling and waviness
The principle of the DFA is mixing water and surfactant directly in the applicator trays, immediately before it is applied to the printed web. This ensures uniform remoistening and reproducible results. The DFA remoistening system 'drinks from the tap', osmose water or DI water is not required. All functions are available in a contained unit, installation and commissioning are based upon a plug and play principle.

Remoistening overcomes common quality issues such as growth of cut books, where the pages do not line up with the cover, page turn-over of short grain books, where the spine of the booklet creases, or page curling. Silicone can also be added as an option, decidedly advantageous if inline finishing is being employed. In the DFA only 100% pure silicone oil without additives is used. The oil is mixed with water in the trays just before application.
Advantages
Controlled remoistening to overcome waviness and curling effects
Water and silicone (optional) are applied uniformly on the whole paper surface. Independent setting per web side, in mg/m2
Silicone pure oil works for all paper types: no need of different emulsions
'Drinks from the tap', No osmose water required
Save the job: reproducible results
User friendly HMI
Fast and easy installation
Compatible with all web inkjet presses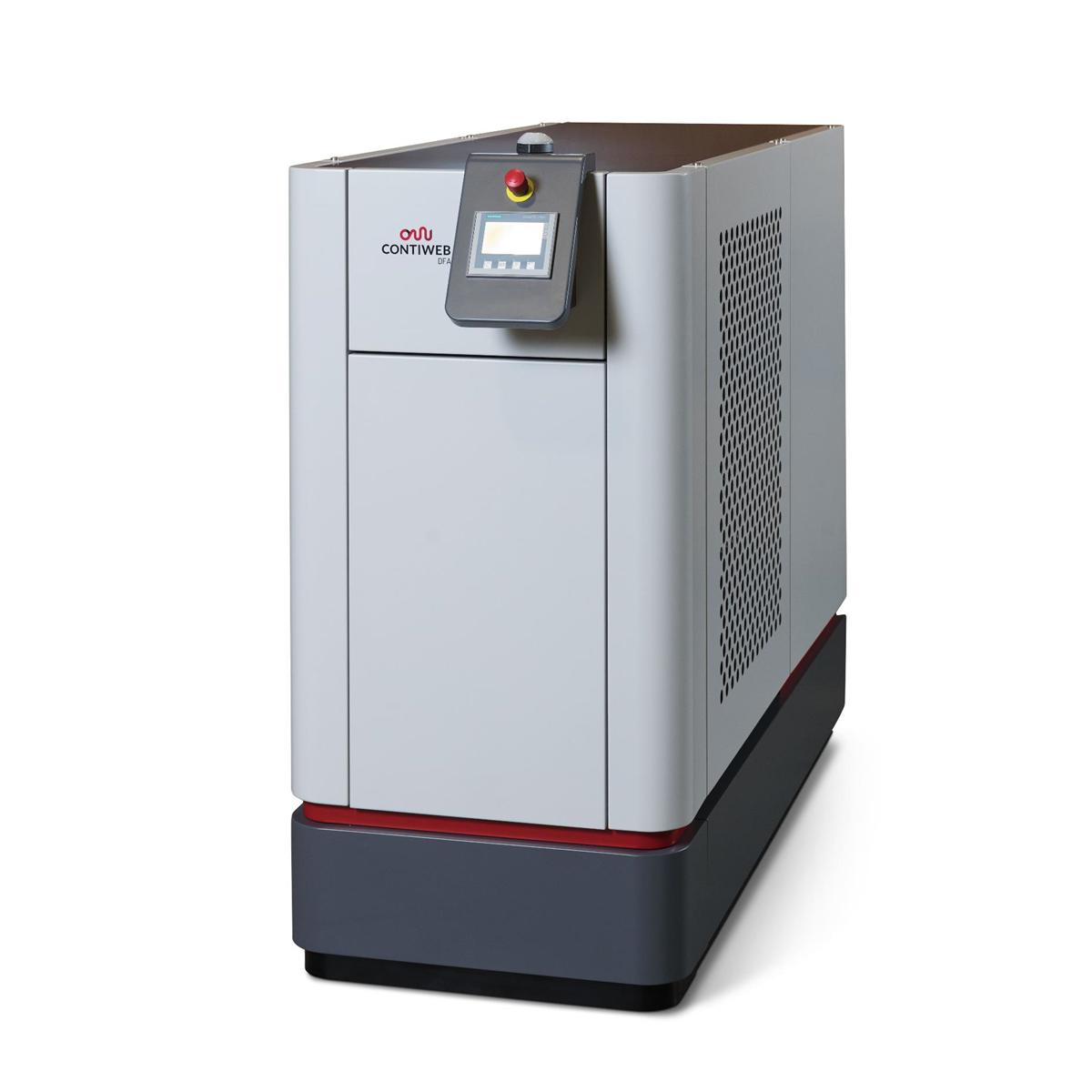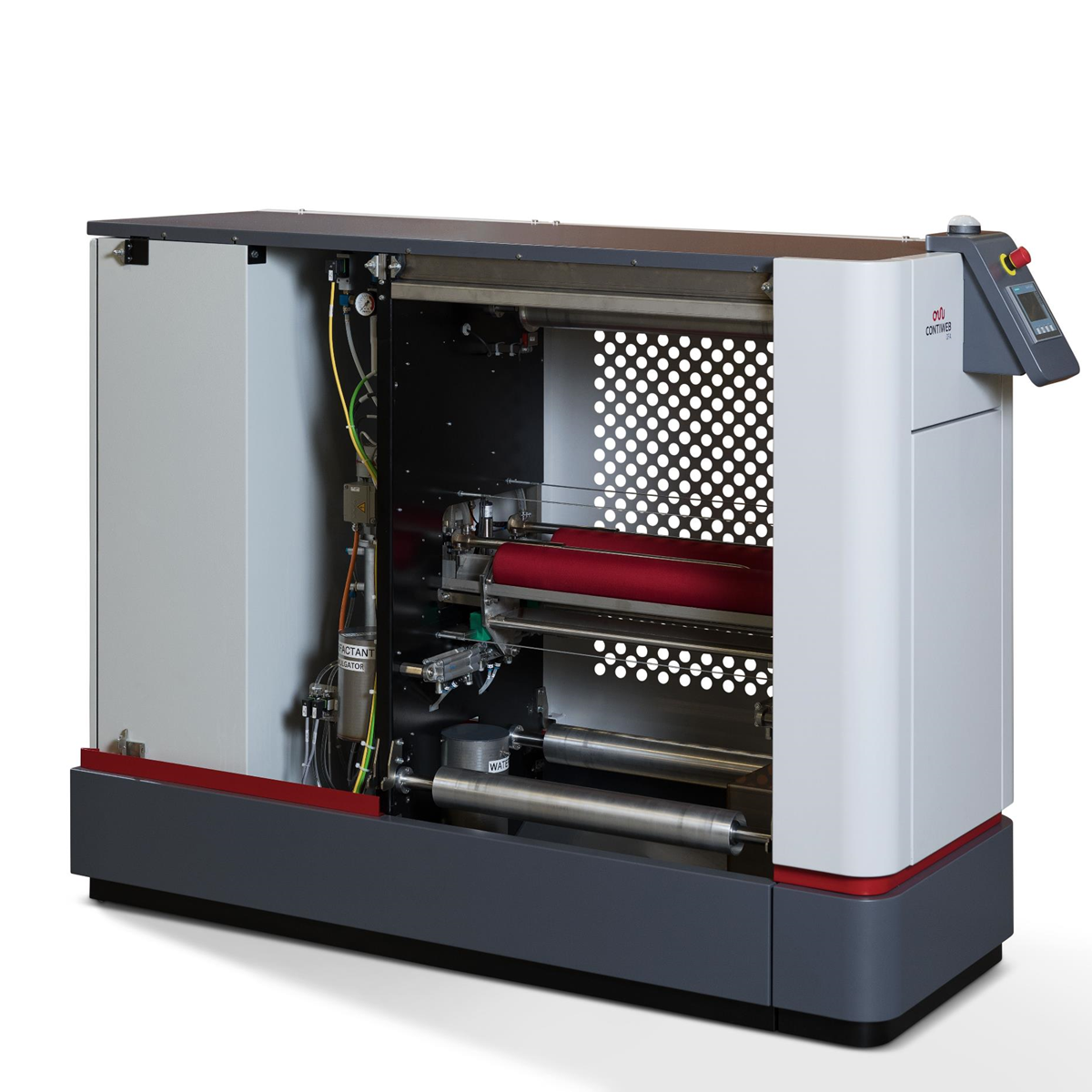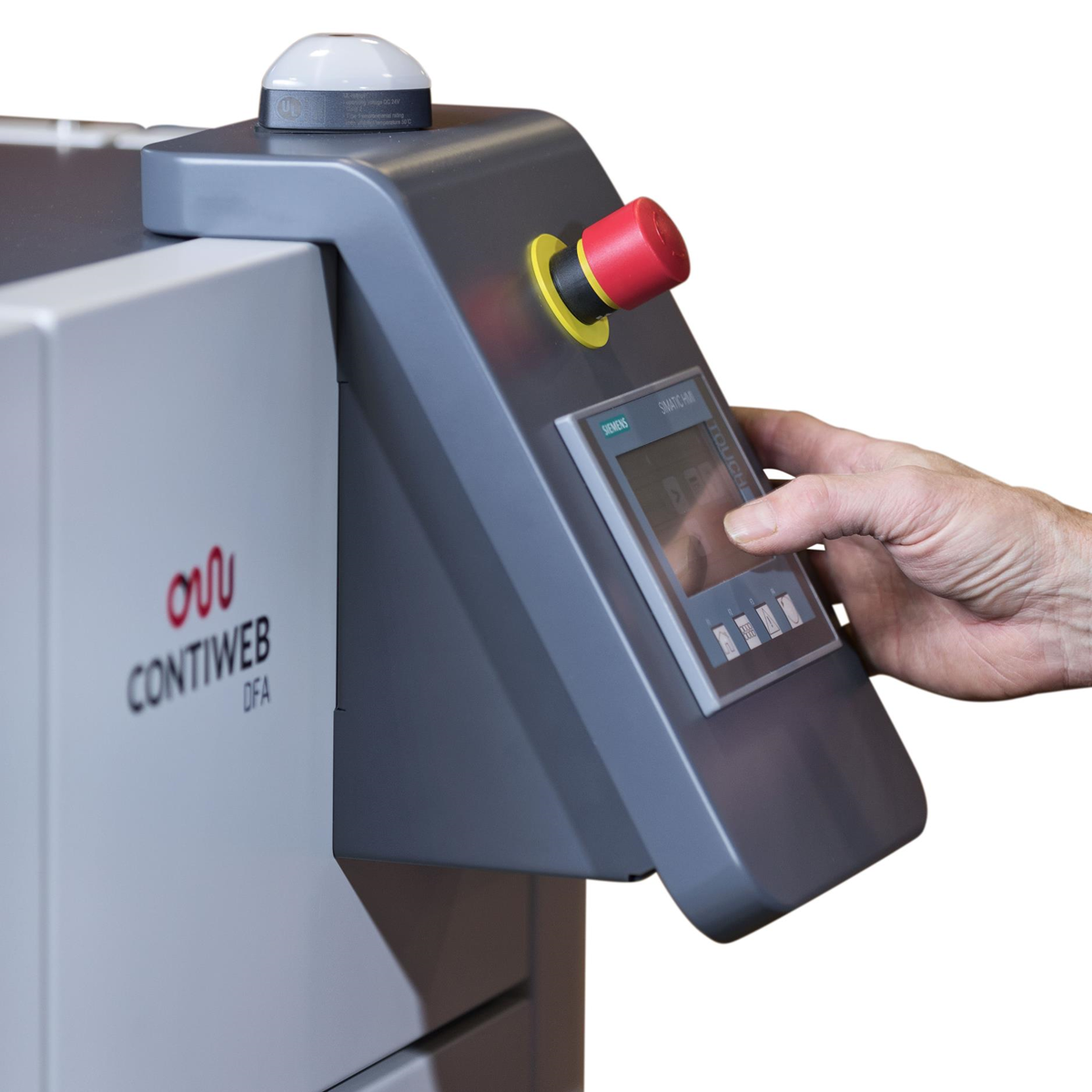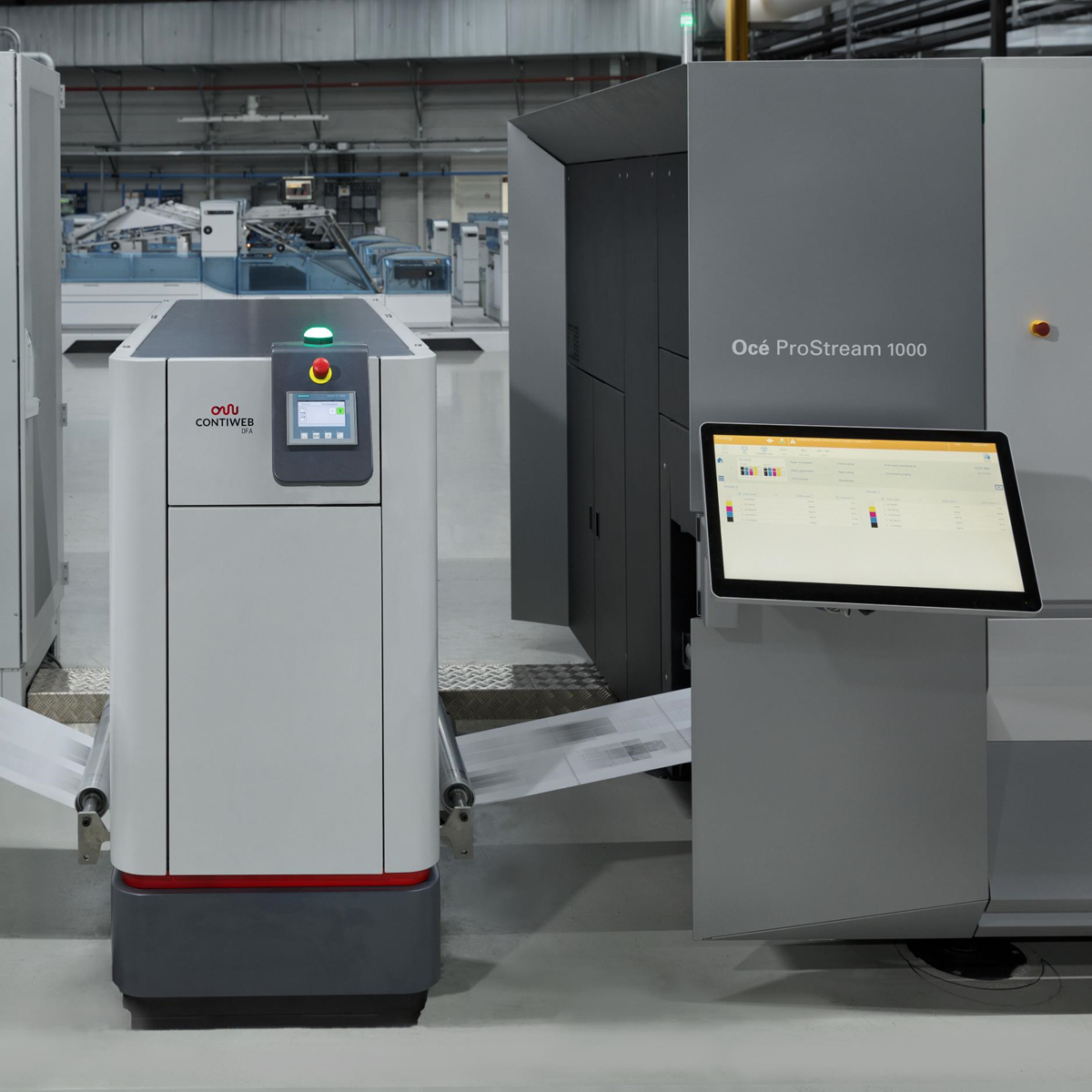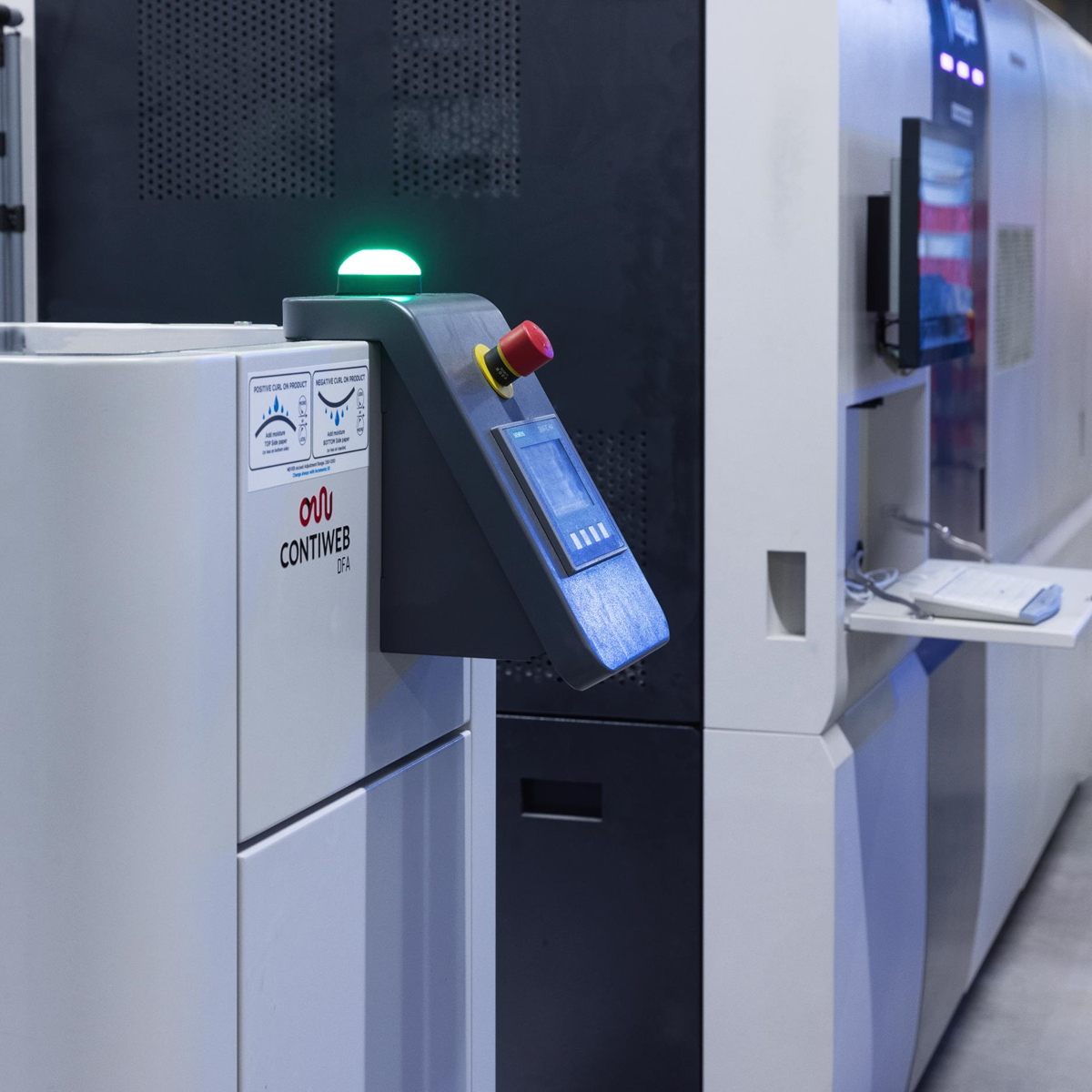 TRUSTED BY



PARTNER OF